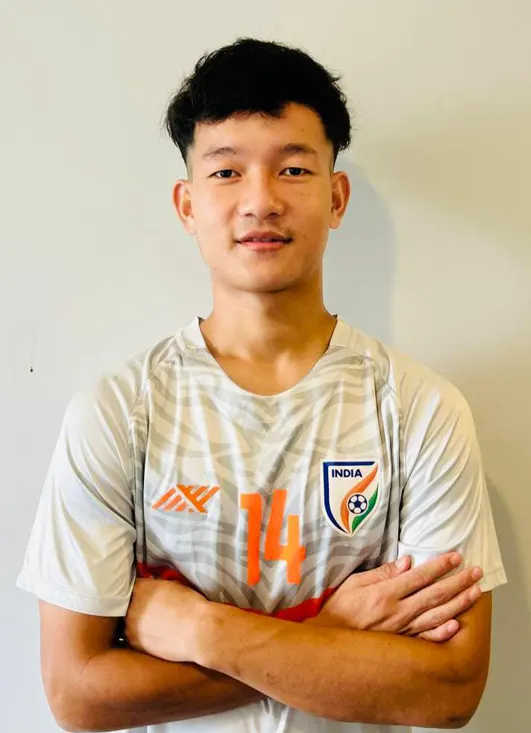 [ Bengia Ajum ]
ITANAGAR, 6 Sep: In a massive boost to football in the state, young footballer Yash Chikro has been selected in the final squad of 23 players in the U-19 Indian football team for the upcoming SAFF U-19 championship 2023 to be held at Nepal later this year.
He is undergoing training with the U-19 team in preparation of the championship.
The national U-19 football team will be travelling to Saudi Arabia on Thursday to continue the preparation and from there they will fly to Nepal to participate in the SAFF U-19 Championship. Yash who hails from Sunpura under Lohit district of Arunachal presently plays for I-League Club Rajasthan United FC.
Meanwhile, the achievement of Yash has been hailed by the football administrator of the state and Chief Minister Pema Khandu himself.
"Congratulations to our promising football star Yash Chikro for earning a spot in the final team of 23 players for the upcoming SAFF U-19 Championship 2023, to be held in Nepal later this year. We are incredibly proud of your achievements. Our best wishes to you! Keep working hard and continue to excel," CM Pema Khandu wrote on social media.
Khandu is also president of the Arunachal Pradesh Football Association (APFA).
The APFA secretary and All India Football Federation treasurer Kipa Ajay has also congratulated Yash Chikro for making it to the Indian national U-19 team.
"Big congratulations to Yash on this marvelous achievement. Best wishes to him and team India for the upcoming SAFF U-19 Championship 2023," said Ajay.